In March 2017, confidence in the economy moved up to the highest level in over sixteen years. According to The Conference Board, based in New York, U.S. citizens are feeling better about economic conditions, both now and in the months to come. The professionals at Green Card Lottery Experts believe that more people will be moving to the United States due to this increase in confidence.
Here are some of the key points from The Conference Board report:
Consumer expectation measures for the next several months have risen to 113.8. The highest level before this was September 2000 at 103.9.
The confidence index has risen to 125.6 (this was forecasted at 114), which is the highest since December 2000 and follows an index of 116.1 in February 2017.
The share of those who believe more jobs will be open in the upcoming months has increased to 24.8%, and the highest before that was 20.9% in November 1983.
The gauge of present conditions has increased to 143.1, which is the strongest since 2001 at 134.4.
What It All Means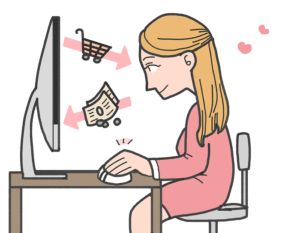 Consumers are feeling hopeful for the first time in a very long time. Part of this is due to the election of President Donald Trump, and part is due to rising stocks and steady gains in labor markets. These figures from The Conference Board are from survey results up to March 16, 2017.
Lynn Franco is the director of economic indicators at The Conference Board, and she said that consumers believe that the U.S. economy has improved. She went on to say that this optimistic attitude may indicate the possibility of more economic growth for months to come.
Green Card Lottery Experts: An immigration service to assist those who want to move to the United States to live, work, and study.
Details of U.S. Economic Growth
The number of households that expect an increase in income has risen to 21.5% in March 2017, which is the highest since 2006 when the percentage was 19.2%.
Over 27% of consumers expect better business conditions in the next six months of 2017, which is an increase over the 24% holding this view in December 2003.
There has been an increase in plans for buying major appliances and automobiles, but fewer have plans for buying new homes.
The share of people saying that jobs are available minus the share saying that jobs are not available jumped to 12.2 points, which is the most since 2001, and an increase from the February 2017 share of 7 points.
Here's what the Green Card Lottery Experts say: "If you have been considering moving to America, this is a great time to do so. Contact us today for more information on how we can help you with your visa application to the United States."