Millions of people living in the United States are still without a job. The reason for this dilemma isn't clear, whether because of unemployment benefits, childcare costs, or virus fears, it doesn't seem anyone is in a hurry to return to work in America. On the other hand, companies are waiting with open arms to fill jobs in the USA. The US is experiencing the easiest time to find a job since early 2020. US job openings were at a record high 9.3 million at the end of April 2021. 
Employers are rushing to rehire as the economy is reopening, but American's don't seem to hear the call. You and your family will find plenty of opportunities in the United States. Contact GCL Experts and enjoy access to experienced advisers who will guide you through the application process. They will help you to properly prepare your application and photos for the Green Card Lottery Program.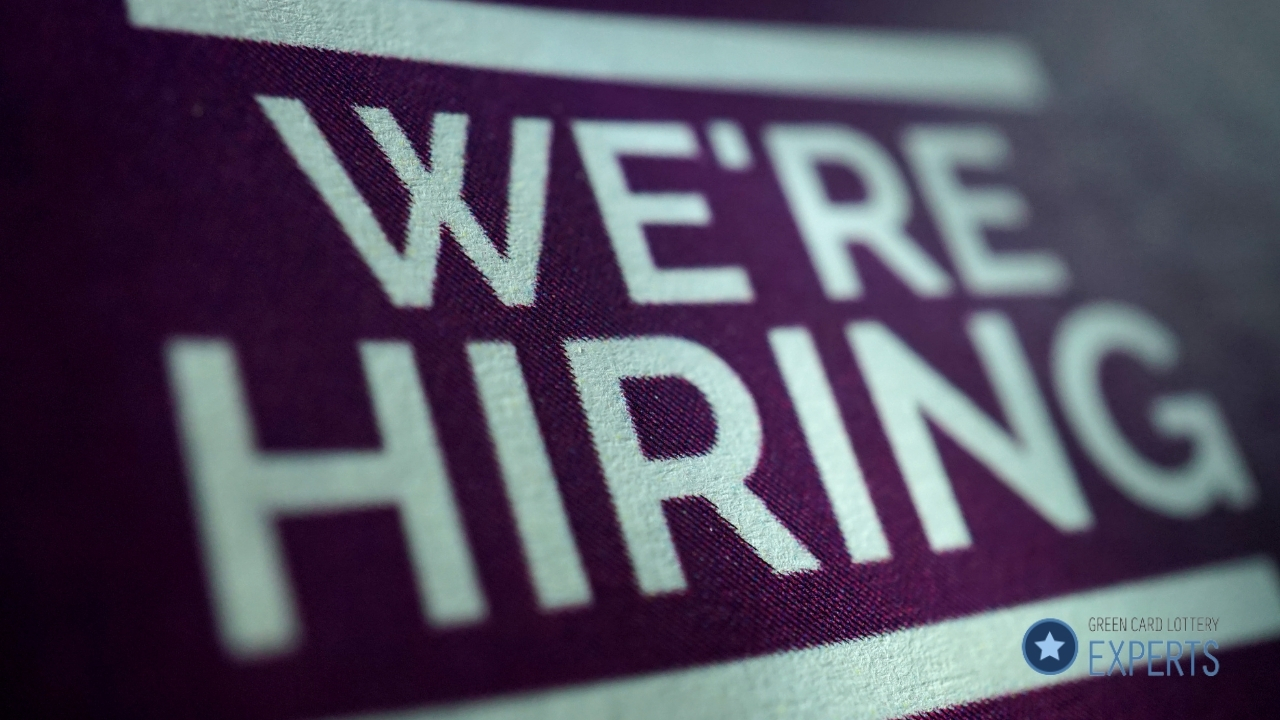 Americans have high expectations about finding work. The perceived probability of losing a job dropped to 12.6 percent in May 2021. That is the lowest level since 2013, when data began being collected. The decrease was even larger for low-income workers and those with only a high school diploma. 
Those responding to the survey were more optimistic about finding work in the USA if they lost their current position. The probability of finding work increased to 54 percent, showing Americans are most confident in their ability to find work since the pandemic first rocked the US. Contact GCL Experts today and begin the process of applying for participation in the Green Card Lottery Program.