Immigration to the United States through the Green Card Lottery is a procedure that occurs in sequential stages. As you go through the US immigration process, each stage must be accomplished successfully before you can move on to the next phase and have the opportunity to move to America as a new permanent resident of the United States.
Green Card Lottery Experts (GCL Experts) can explain what is needed from you to apply for a Green Card.
Two main eligibility requirements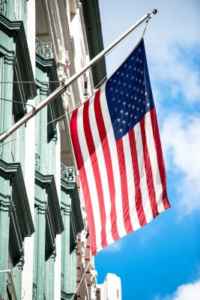 Before applying for the Green Card Lottery, also known as the Diversity Visa (DV) Lottery, you need to find out if you meet the two main eligibility requirements necessary to participate in this US immigration program. One of the criteria is to be BORN in a country whose nationals are eligible to take part in the DV-Lottery.
The other major eligibility requirement is to have completed at least 12 years of primary and secondary education OR meet specific work experience criteria. The professionals at GCL Experts can let you know if you qualify to take part in the Diversity Visa Lottery Program.
Completing and submitting your application and photo(s)
The next hurdle is to correctly complete and submit your application and photo(s) according to the strict DV-Lottery regulations. This is a crucial stage that many people don't get past because they make mistakes in their application. This is why the GCL Experts company was established – to help clients properly prepare and submit their applications and photos to the Diversity Visa Lottery for guaranteed participation.
They inform clients about how to accurately complete their details on the DV-Lottery application and guide them in providing photos that meet the official criteria. After the application and photo(s) are ready, GCL Experts will submit the complete application to the DV-Lottery on behalf of each client during the annual registration period.
GCL Experts also provides each client with the Confirmation Number received from the US State Department as proof of successful submission.
Another important stage occurs when a person is selected as a winner of the DV-Lottery. Now, additional documents must be submitted to the US Consular Interview can be scheduled in the winner's country of residence. During this final stage, medical and background checks must be passed and the governmental fees paid.
If everything goes well, the new US permanent resident will be approved to receive a Green Card and move to America. To learn more, contact Green Card Lottery Experts today!